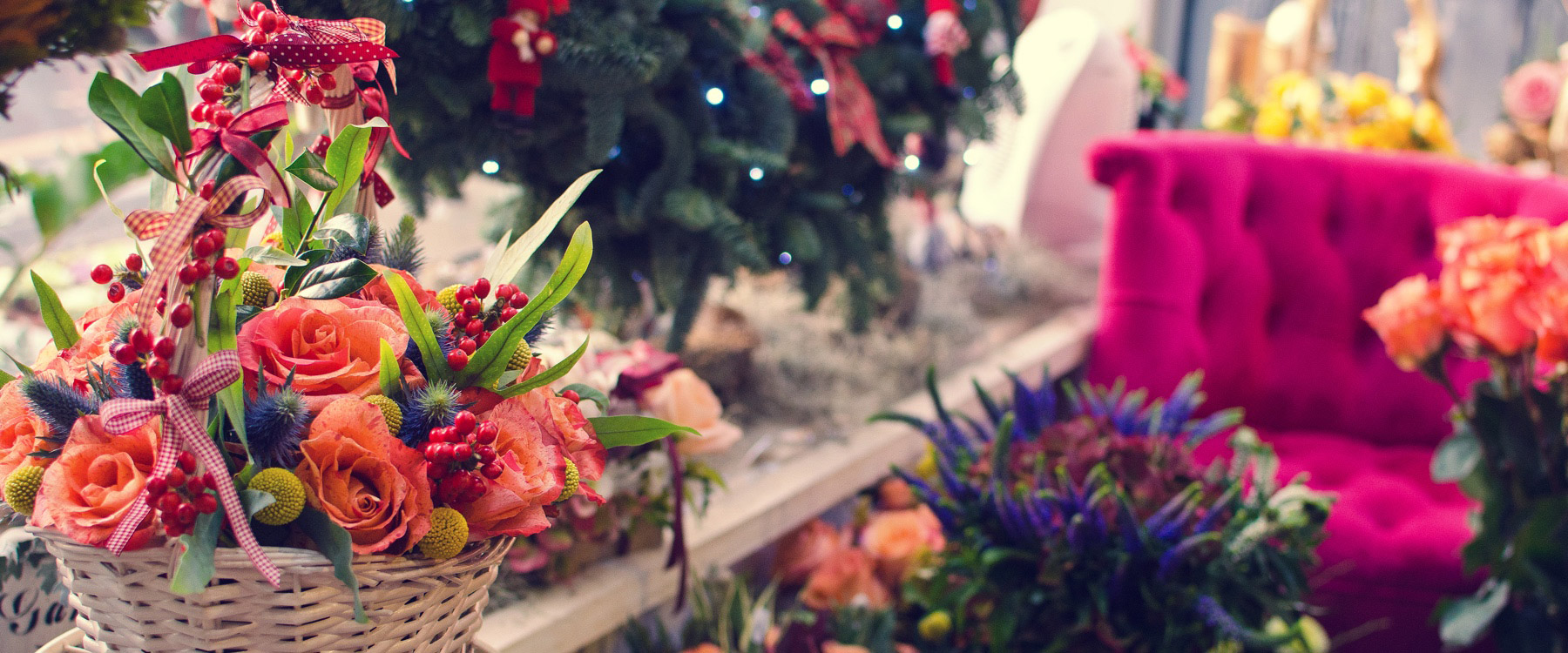 What is the Status of My Delivery?

All deliveries will be made on the date you request unless we notify you of any complications.

Please consider your order delivered on the day you requested if you receive a confirmation. If we have any difficulties with your order, we will contact you by telephone and/or e-mail.

Note: We will answer all inquiries in the timeliest fashion possible. Some inquiries cannot be researched and resolved until we can make contact with the delivering florist during their hours of operation. Once we are able to contact the delivery florist and obtain an answer to your inquiry, we will contact you by your choice of either e-mail or telephone. We work with only the highest qualified florists to process your out-of-state orders. The result is our maintaining our unconditional guarantee with your every order.
What time will my gift be delivered?

Currans makes deliveries all day long! Our drivers head out first thing in the morning and deliver into the evening. We prioritize expressions of sympathy being delivered to funeral homes and places of worship to ensure that they arrive in time for viewing. We also make every attempt to get to schools and businesses as early as possible. We are also very happy to offer expedited delivery during the checkout process. If your order qualifies for expedited delivery, you will be asked if you need your gift delivered within a certain time. You can then select the time by which you want the delivery made.

Out of area deliveries:

Most florist shops make deliveries during normal business hours (9 AM to 6 PM). However, since we do not know each florist's delivery schedule for a particular day, we will be unable to guarantee delivery requests for a specific time or within an hourly range unless verbally agreed. Requests may be taken for either an AM or PM delivery with a verbal confirmation, but they cannot be guaranteed without an additional fee required for special delivery. Orders for expressions of sympathy being delivered to funeral homes or places of worship are generally given priority and should have no issues being delivered on time.
Can I have my gift delivered on Sunday?

Currans delivers on Sundays! While we have abbreviated hours on most Sundays, our drivers are on hand to get the flowers delivered.

Out of area orders:

Most other shops do not deliver on Sundays. We will make every effort to find fulfilling shops that deliver on Sundays and will let you know if we are having trouble.
What happens if no one is home to receive my gift?

Currans will always do their best to deliver your important order in hand to the recipient. When this is not possible, we may choose a number of ways to handle the delivery of your gift. Our delivery staff are experts and will make the most appropriate choice based on the situation. After all, we want your recipient to enjoy our beautiful flowers. Please include any notes that may help our delivery staff find your recipient easier.

Some of the possibilities are, but not limited to:

leave your gift with a receptionist or concierge
leave your gift with the security guard on hand
deliver to mail room of college campus
leave a delivery notice for the recipient with instructions to call Currans
leave your gift with a willing neighbor
secure your gift in a dafe location such as a porch or garage
leave voicemail
What if I goofed up and gave the wrong address?

Changes to address information or incorrect addresses after the order has been placed resulting in a re-delivery may be subject to additional charge. We will work with you to make it right....everyone makes mistake, right?
Can I send flowers internationally?

We'd love to help you send flowers to loved ones in foreign countries. Please call us at 978-605-5182. There are many intricacies at play when perfecting an international flower order and we prefer to walk through it together with our customers. Please keep in mind that same day delivery is not likely available.
Are some of your items shipped using Fedex?

Yes! We have a very limited number of items that we ship using Fedex. We ship our handmade boxwood balls, trees and winter green wreaths nationwide using Fedex. Additionally we also offer gift baskets available for nationwide shipping. These items can be shipped overnight and ground. Shipping charges are competitive too!
How does Currans handle deliveries in the US and Canada?

Note all transactions are in US currency. In the U.S. and Canada, same-day delivery is generally available Monday through Saturday on orders received before 12:00 pm in the recipient's time zone (excluding holidays and peak floral delivery periods). Orders received after 12:00 pm in the recipient's time zone may be delivered the next delivery day. Please make sure that your order information is accurate and complete in order to avoid delivery delays. This would include the apartment or suite # if needed, and most especially a current telephone number. Certain restrictions apply on holidays throughout the year.

Currans is committed to communicating to you throughout the journey of your order.